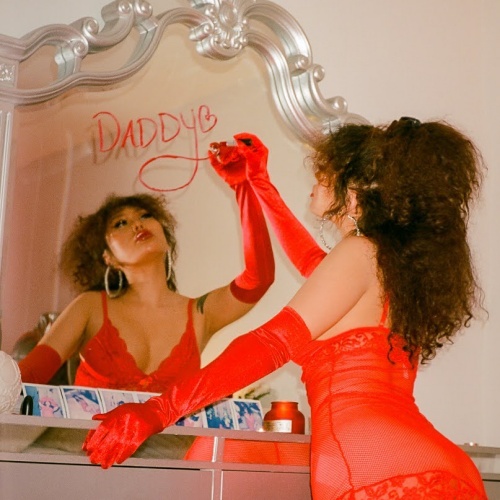 Every week, Music News and Liberty Music look at the best new releases from emerging and self-releasing artists.
Pisceze – 'Daddy'
Having generated a huge amount of praise since her stunning 2019 debut single 'What's Your Sign', earning more than one million streams in the process, Toronto-based artist Pisceze is back to her best on the sultry new gem 'Daddy'. Coupling smooth and seductive tones with her luxurious vocals showcases exactly why so many have been tuning onto her of late.
Shakeable Germ – 'We're Going Out'
After stunning us with a broad array of releases these last few months, emerging collective Shakeable Germ, formed by fashion designer and DJ Gresham Blake and Phats And Smalls' Jason Phats, return with the enigmatic new belter 'We're Going Out'. Marked as the anthem to the end of lockdown restrictions, this new delight will surely be filling dancefloors across the country.
Emilya – 'Emotionally Bankrupt'
With years of experience of performing and writing her own music under her belt, Dallas-based artist Emilya continues her rich and shimmering aesthetic on the sweeping new single 'Emotionally Bankrupt'. Bringing together a mix of brooding production and her own distinct piano-led aesthetic gives this return a raw and heartfelt presence to it.
Jessy Yasmeen – 'Silence'
With hundreds of live shows and countless support across all media over the last few years, fast-rising singer and songwriter Jessy Yasmeen is continuing her impressive form on the blistering new gem 'Silence'. Taking her conventional RnB direction to new heights, this smooth and seductive new release is a prime example of why she has become the talk of the town of late.
d balenci – 'i just want to be happy'
After spending the last few years experimenting with new and progressive ideas, emerging artist d balenci is back on the grind with his heartfelt new offering 'i just want to be happy'. Continuing that smooth and vibrant emo-hip-hop direction he has cultivated for himself, this glittering new stunner is a firm and solid ascent for the young up-and-comer.
Emerging artists Special Offer Promotion.